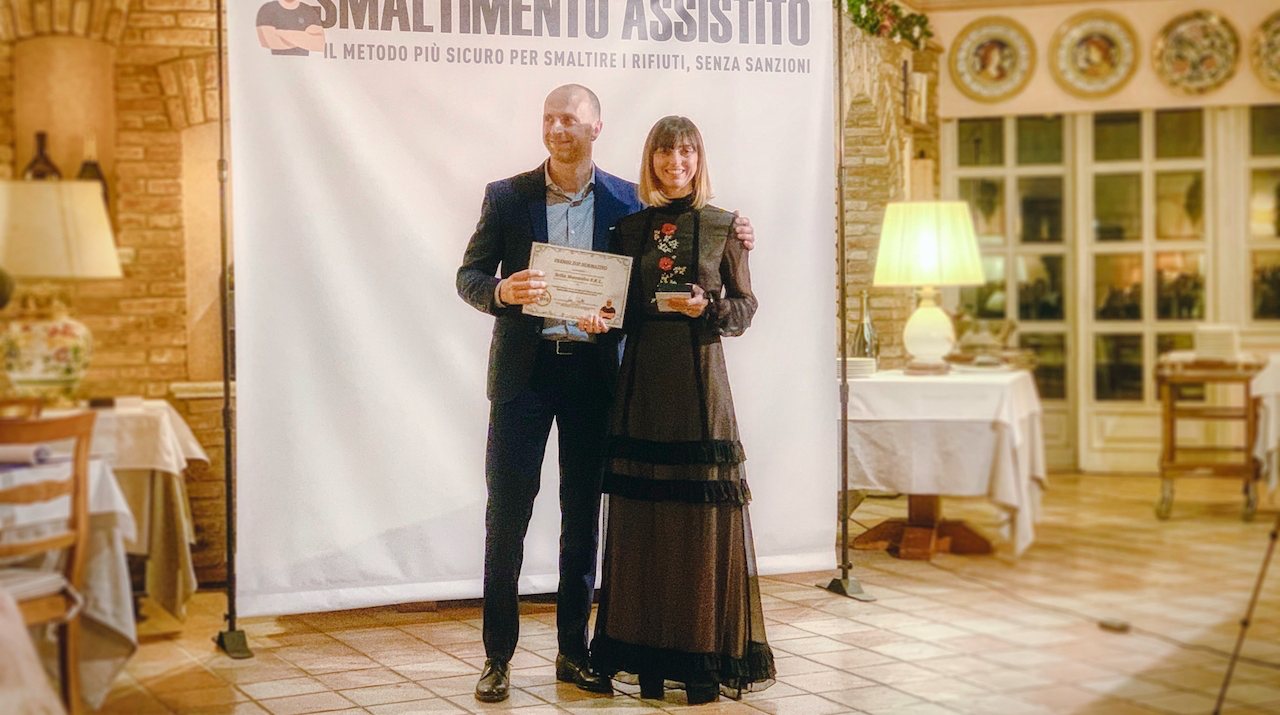 On 5 December 2019, in San Zeno Naviglio (BS), was held the gala evening organized by Intramedia Srl for the awarding of the Premio Smaltimento Assistito 2019 (Assisted Disposal Award 2019).
Many participating companies have undertaken a waste management path relying on the guidance and extraordinary competence of the Intramedia Srl team.
Ancilla Bezzi, General Manager of Scilla Meccanica, received from Luca Moretta, owner of Intramedia and creator of the Smaltimento Assistito (Assisted Disposal) method, the "Top Normativo 2019" award.
Scilla Meccanica has achieved the recognition for "the results obtained with the measures taken to comply with waste management regulations".
The merit of the award and a special thanks go to Giusi Rubaga e Stefano Cantaboni of Scilla Meccanica, who masterfully managed all the formal and operational aspects of implementation of the new management system.